Swim short (only web)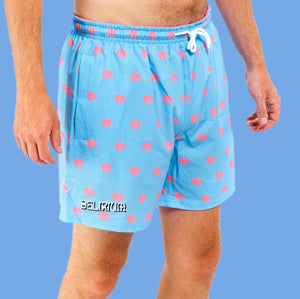 Product description
This product is Exclusively available on this webshop
POOL PARTY,
Get noticed with this awesome delirium swim short. 
S-M-L-XL-XXL
FUN FACT: If they get tired after walking up to eighty miles in a day, elephants can easily hop in the water and swim! Like most other mammals, elephants are natural-born swimmers. No excuses.
"all prices are 21% Belgium VAT included"